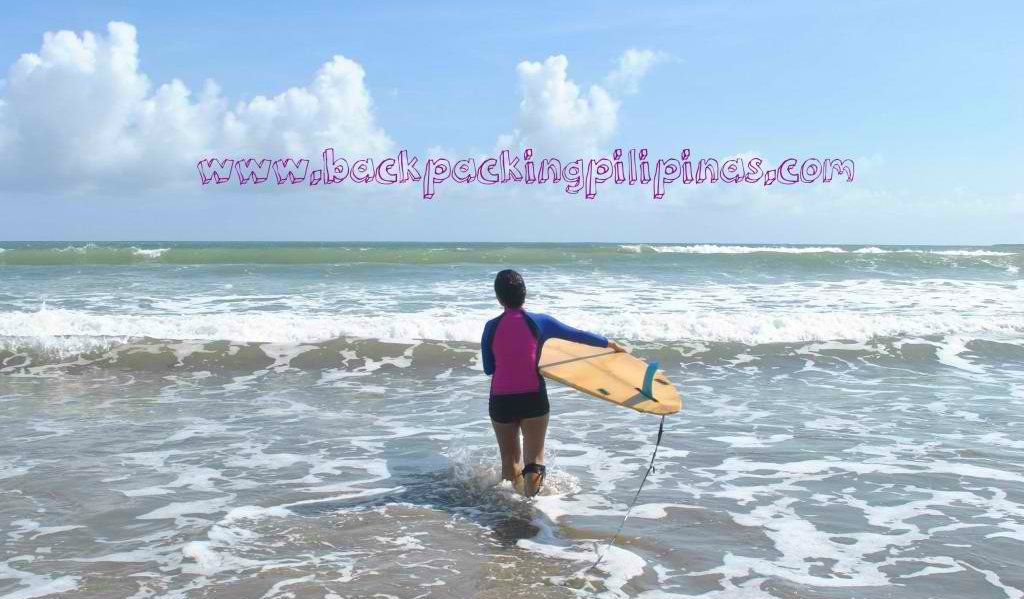 "Life is like the surf, so give yourself away like the sea." -
Y Tu Mamá También
I feel an unbearable lightness these days. Changes are unfolding. Brilliant ideas are pouring in. Backpacking Pilipinas is evolving.
With the prodding of some of my closest friends, I caved in to giving this blog its own rightful place in the world wide web. From www.backpackingpilipinas.blogspot.com, it's finally www.backpackingpilipinas.com! Yey!
There are also so many exciting ideas brewing on my mind right now. From completing the challenge to travel to 80 provinces before I turn 30 (almost close), to doing more volunteer works (yehey!), to taking some roles that I have yet accepted (yehehey!), to writing more often for this blog (fingers crossed). I can't wait to share these to you all in the coming days.
I want to thank you all for dropping by (reading my posts during your lunch break), staying with me (reading my emo and personal entries), and backpacking with me (on the road, under the sea and anywhere!). Thank you!
Special thank you to all those who liked this page at least three times this year! It just hit me that Facebook likes are wiped each time I change my domain. hehe Thank you! :))
Happy Backpacking Pilipinas, everyone! Enjoy your holidays! ;)