There's more to Sorsogon than just Butanding (whale shark) watching! This province in Bicol offers a plethora of awesome sights and adventures -- from trekking to surfing; island-hopping to firefly-watching; chasing caverns to sight-seeing waterfalls; and diving with manta rays to visiting old and charming churches. They have them all!
During my visit in Sorsogon late last year, I tried island-hopping and surfing. And that weekend there left me wanting for more! :)
Angel and I spent 15-hour looooong bus ride from Manila to Matnog. This small town in Sorsogon, which is the southernmost part of Luzon, is the jump-off point to our first destination -- Calintaan Island. We were told that this island has very little amenities so we made sure we come in prepared. Before sailing off, we bought foods and water in the market near the port.
From Matnog proper, a motorized boat took us to Subic Beach (never to be confused with the one in Zambales). This beach located in Calintaan Island is gaining popularity among tourists for its pink white sand.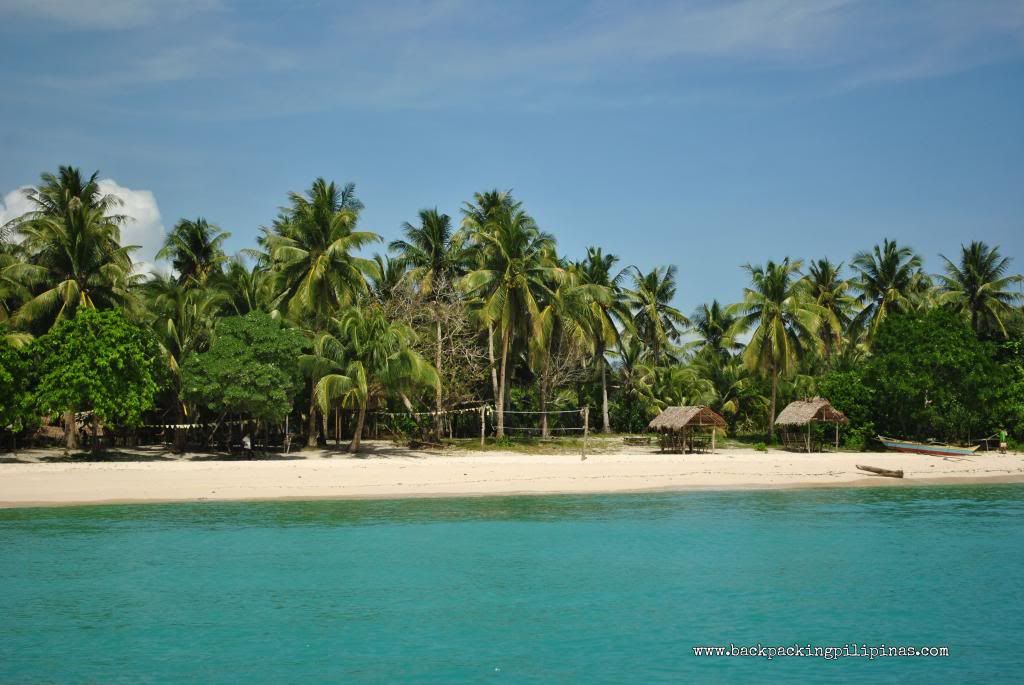 The boatride going there wasn't a smooth one. We had to brave a few gigantic waves and some whirlpools. But it was worth it! As the boat drew nearer the island, my heart jumped (literally) as I see the white beach and the blue-green waters coming in sight. As soon as we hit the beach, I was ready to fall inlove with this new-found beauty! I could say it's my second best beach in Bicol, next to Calaguas Island. The sand is powdery pink and the water is crystal clear blue.
The place is ideal for overnight camping. I could imagine myself gazing at the stars while lying in the sand or enjoying a magical firefly sighting near the beach. There are a few cottages lined-up near the shoreline, but for overnight accommodation it's better to bring your own tent. There's a restroom available for rinsing up. I didn't see a store around there so it's advisable to bring in your own provisions (food, water).
After barely three hours of micro-bumming along the beach, we hopped in to our boat excited for our next destination. Kuya Bryan, our boatman, gamely toured us to the cave near Subic Beach and allowed us to enter Juag Lagoon, a protected fish sanctuary.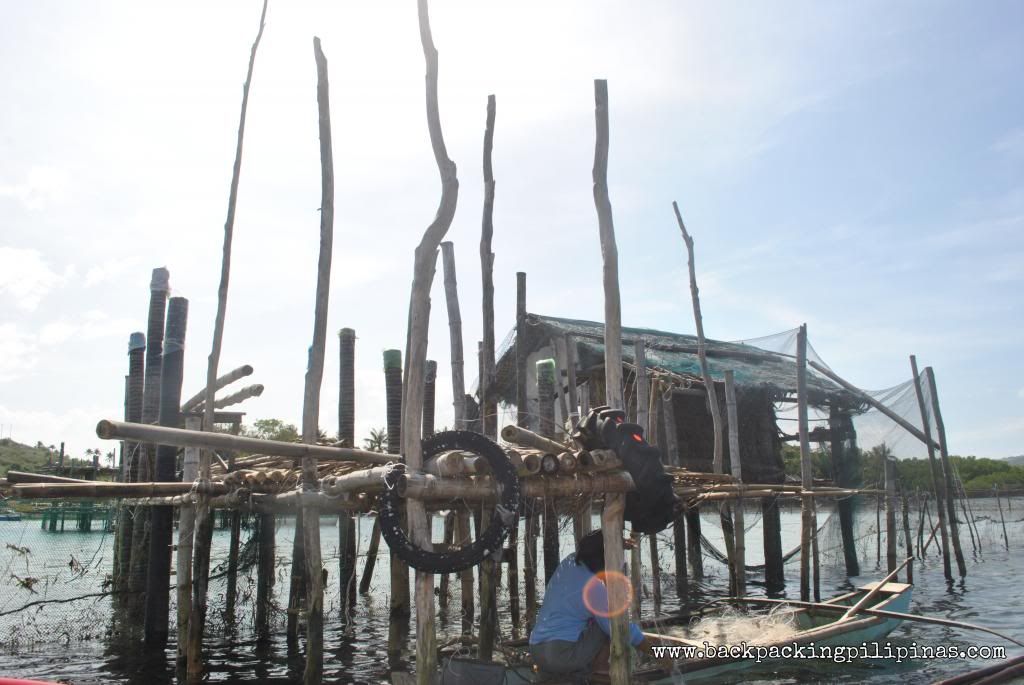 Next stop, we headed to the lesser-known but equally-beautiful Tikling Island. There are like only two households living in this privately-owned island. With its sparkling water, white sand shoreline, blissful peace and quiet (devoid of any urban comforts we are used to) we felt very much like staying in an island paradise! Our stay in Tikling was made even sweeter by the kindness of the caretakers who offered us grilled fish and bananas, for free!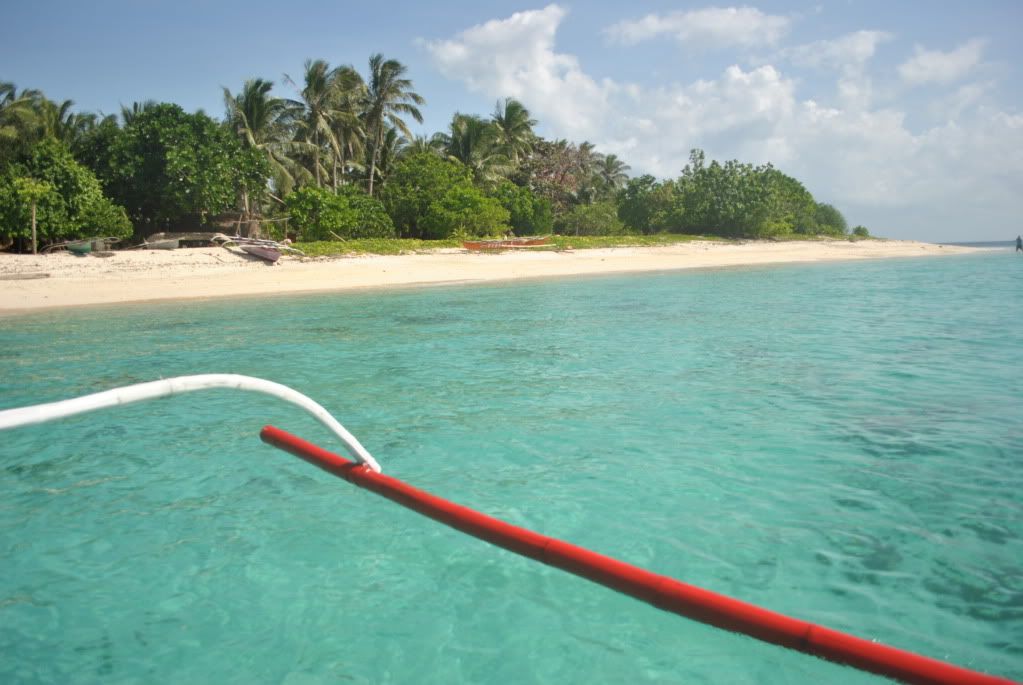 Quite a short stop, but definitely these two islands are on my must-visit-again list.
How to get to Matnog, Sorsogon:
Those coming from Manila can take a bus going straight to Matnog -- inquire at Philtranco, Raymond and Amihan (Cubao, Quezon City). Travel period can take about 13-15 hours so it's advisable to travel at night.
Another option is to take a flight going to Legazpi City (Cebu Pacific, AirPhil Express, Zest Air). Then hail a trike going to the Central Terminal where you can take vans headed to Sorsogon City. From Sorsogon City, take a jeepney going to Matnog. Once in the town proper, you can take jeep or trike to go around.
To go island hopping (day trip), you could ask some boatmen at Matnog Port to take you around for P700 (1-2 pax) and P1500 (group). They provide life-jackets for safety and you could make arrangements if you wish you stay overnight in the island.
Contact boatman: "Arangkada" Camcaman, Bhrian Garcia Geneblazo - 0926-545-8648
If you want a hassle-free Matnog trip, you can contact my friend Mayleine Olfindo at Weekend in Bicol. She offers tours to Subic Beach and Tikling Island, and other beautiful spots in Bicol.